Since I am a mom on a tight budget (as I'm sure many of you can relate), date night usually consists of staying in. What better way to spend a night bonding with your kid(s) and/or loved ones than watching a movie?!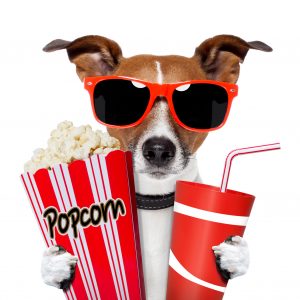 When you watch movies do you always have a snack? Is it usually the same snack like popcorn or chips? The general consensus around the office was popcorn or candy such as licorice. Me? I do not pick favourites.
I love all the snacks.
In my experience, here are the top 5 foods to eat while watching a movie:
Popcorn (Typical, I know! Make sure you have the floss handy.)

Trail mix (Any kind, as long as there's variety. Keep the movie and the food unpredictable!)

Candy (You guessed it, the 5-cent ones! Yum!)

Chips (Because why not?! And there are many healthy alternatives to potato-like kale chips, beat chips and banana chips.)

Cheese (Because it goes great with wine! 😉)